Volunteer Wood Day!
November TBD, 2023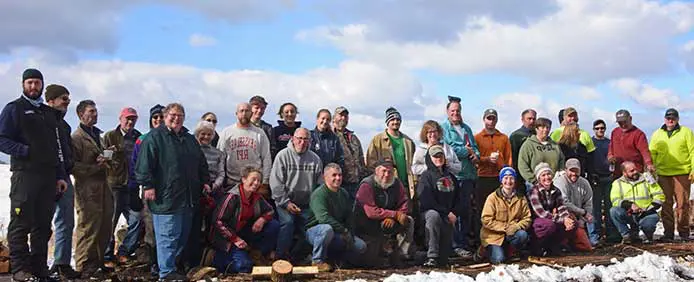 More Than a Thank You...
Bless all of you wonderful men, women, and children who came out to the Sean Powers Wood Bank on Saturday to care for your neighbors. We were all amazed at the bounty of wood brought in by townspeople throughout the year and overjoyed at the fifty-plus volunteers who came to cut, split, stack, and truck this gift.
Many of our neighbors were thrilled to receive a gift of firewood on that day. Many more were "warmed twice" by being able to use their own hands to provide a safety net of firewood in the bank to help neighbors through the winter.
Additionally, two of the people who received wood last year were able to give back. One, by bringing in her own vehicle full of wood, and another, by strapping on a back brace and working all morning in the bank to serve his neighbors (this was after he had worked all night at his regular job).
The 2017 volunteers' work resulted in 21 truckloads (21 cords) of split wood delivered within our town (about 16 cords) and another 8 cords stacked at the transfer station for folks during the winter.
Once again, we were all completely fulfilled and knew that Sean would be "beaming" down at this community's beautiful spirit and goodwill.
Thank you all,
Tom Congoran and Mary MacHarg Congoran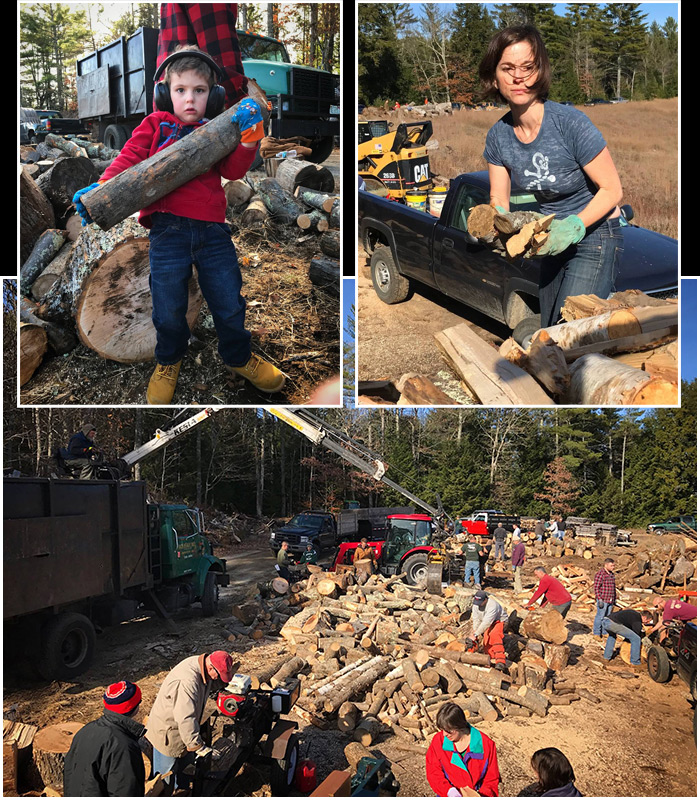 More photos in the Pictures Section
Donations of hardwood are always welcome. Those who are able to truck wood into the wood bank would be greatly appreciated.
Volunteers are needed to split, stack, and transport wood at the Sean Powers Wood Bank on November 12, 2016. Please call 568-2783 if you are running short of wood yourself or if you are able to donate hardwood.
Wood for Warmth works because our neighbors step forward to help their neighbors.
Thank you.